UGPT Company is mainly specialized in supplying Mechanical and Electromechanical Equipments and Engineering Services. The main scope of work is as follow:
High Pressure Pumps>> HAMMELMANN>> Germany
Hammelmann high pressure pumps are built to operate at the continuous maximum duty stated in the performance parameters.

Operating pressure and flow rate determine the power and pump selection. We can offer a large number of combinations to meet specific requirements.


Compressors >> KOBELCO >> Japan
As a leading manufacturer of process gas compressors, Kobelco offers all types of compressors: screw, reciprocating and centrifugal.

All Kobelco compressors comply with heavy-duty process gas service requirements (API Standards). With expertise in all compressor technologies, Kobelco can recommend and engineer the optimal process gas compressor for your specific application.


Pumps >> WEIR >> USA
A global leader in pump technology with a record of innovation that is the reason WEIR pump brands are proven to be global market leaders. Many of the world's mining companies choose WEIR Warman® range of centrifugal slurry pumps.

Through SPM®, WEIR is the number one supplier of frac pumps to the shale energy industry. You can see the full range of pump technology solutions in the product catalogue. They are all aimed at lowering your Total Cost of Ownership, reducing expensive downtime and improving productivity and profitability.


Projects & Engineering Services >> CHRISTOF >> Austria
J. Christof Apparatebau Beteiligungs GmbH (JCA) is one of the worldwide leading providers of special solutions for industrial apparatus engineering.

The fusion of three experienced apparatus engineering companies to one group acting in a unified way enables JCA to use all resources (expertise, capacities, performance potentials etc.) optimally and thereby to guarantee project success in the international market.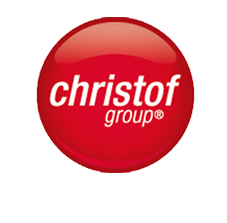 Generators >> BRUNO >> Italy
BRUNO has designed a new line of products which includes compact, reliable and ultra-silent generating sets. BRUNO has always been committed to invest in RESEARCH and INNOVATION providing its customers with a wide range of products among the most complete in the world.

A wide range of innovative and technologically advanced products engineered for the specialized PROFESSIONAL SECTORS, An extensive range of versatile products for general applications, A large range of lighting towers ideal for different applications like the new LED technologically advanced series; besides, it is also possible to choose among metal halide and halogen lighting towers.


Pumps & Industrial Mixers >> Hyward Gordon) >> USA
The Hyward Gordon Group of companies offer pumping and mixing solutions for the industrial, sanitary, mining, pharmaceutical and enviromental industries.

Sharpe Mixer (Hyward Gordon Company) is a world class manufacturer and distributer of pumps and mixers for over 60 years.


Steam Traps >> BLU ZAC >> Italy
BLU ZAC is a 30 years of experience, the company sets a new standard on the international market, with a product range covering not only metalwork fabrication but also the added value of precision machining.

Mission,based on a tried-and-tested approach, is to create the perfect balance between people, machines and passion. Everything produced by Blu Zac is based on a ISO 9001-certified quality control system, and every filter is designed, constructed and tested in accordance with ASME, UNI, API and EN regulations.